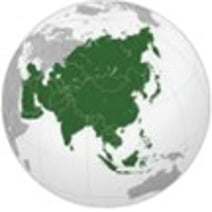 Panasian Nakliye İthalat İhracat Dış Ticaret Sanayi Limited Şirketi is a well-established, expert and experienced team of professionals who have the most advanced technologies and the knowledge gained from their experience in international trade since 2012. We have a strong hold over the international market with our services. We import and distribute a full line of chemical products from the world.
Also we are a global company that provides import and wholesale distribution of electronics, machines, powerplants and software development for industrial and production needs.
We work with the best companies of different industries to ensure the best quality and price for all our customers. We ensure that we are able to supply products at the highest levels and make sure that we can provide this quality on a consistent basis. We are in the business of product supply and export, so that we can help you find the best quality products at a low price.
We are very confident in our business and know that we are one of the best in our field. We would be happy to provide more information upon request.
Integrity
Compliance with ethical principles constitutes the most fundamental element of our reliability. It ensures our integrity of respect and trust towards our work, our customers and each other.
Solution
Orientation We offer the most suitable solution to the needs of our customers by competing against time.
Flexibility and Creativity
While solving problems, we take initiative and try to reach the result in the easiest way.
Development Orientation
We constantly improve ourselves against global developments and the dynamics of the industry.
Value to Employees
The effort and success of our employees lies at the heart of our corporate success..
OUR MISSION
As Panasian , we are the most critical solution partner of our customers in their global trade activities with our integrated logistics services and with our knowledge in the industrial sector. We are the leading and reliable brand of the sector with its young and dynamic employees who constantly improve their processes for unconditional customer satisfaction, prioritize total quality, and take initiative with creative solution suggestions.
OUR VISION
To be an environmentally sensitive, authentic and reliable solution partner that constantly improves itself with our experience in the international transportation, logistics sector and industrial production sector, with unconditional customer satisfaction.